Amazing significance of Flowers in Indian weddings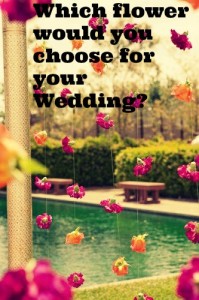 Indian Weddings and Flowers have a close relation with each other. Indian weddings are known to be incomplete without flowers. Whenever you attend Indian Weddings, the first thing you will notice at large is Flowers. Flowers are widely used for Wedding Hall decorations. They are also used at various functions of the bride like Mehendi, Haldi and Sangeet. Flowers are used as auspicious garlands to exchange during the Weddings. Why do you think Flowers are so important part of Indian Weddings? Have you ever wondered why?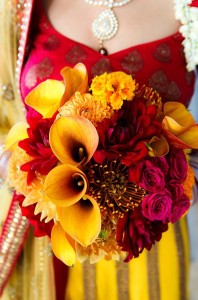 When I asked this question to one of my friend's mother, she gave me a detailed explanation of the significance of flowers in Weddings.
Indian Weddings are known for their lively celebration and cheerfulness,  that also owes to the vibrant flowers for adding the charm to the beautiful event called as Wedding. But not all flowers are considered as good or favoured for the auspicious occasion. Specific flowers with some symbolic meanings are considered over others.
Do you know Flowers have different meanings in different cultures? And that is why you will notice the same type of flowers in cultural weddings. Like the Marigold called Genda, the most common flower you must have seen in Hindu Weddings. But do you know Christian do not consider the same flowers as good for Christian Weddings, they believe it brings grief, so they keep the Marigold at bay. While for Hindus, it is considered as divine blessings to the newlywed couple. Marigolds are the kind of flowers which represents Sun. So, they symbolize brightness and good energy which can be bestowed on the couple.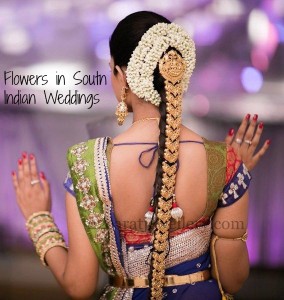 Another Flower which comes close to the second, are the White Jasmine Flower. If you have attended the South Indian Weddings, you will see the jasmines are widely used in their weddings. Jasmines have a sweet fragrance; it creates an aura of bloom in the ambiance. While the White Jasmines signify the sumptuous and vicinity between the wedding couple, it also signifies purity and sereneness.
Just like the white jasmine, the White lily is also used in Indian weddings.You know the white lily carry a deep spiritual meaning, it represents love, trust and happiness, the most important attributes for a marriage.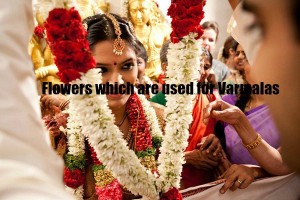 Nowadays, the trend of flowers is gaining popularity for Orchids. They are the flowers which have a variety of colours. I was in love with the Pantone, the purple orchid used for decorations of Indian Weddings. They add such a beauty to the place, that it looks lively and different. Orchids are extraordinarily rare, they signify beauty, strength, wisdom and luxury. Orchids convey sense of unending love and support between the couple.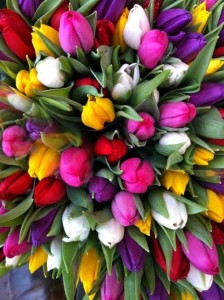 Tulips are the beautiful and unique flower which is used for weddings; they are rare beauty of wedding celebrations. But they make your eyes goes round, as the research says tulip signifies the public declaration of love towards your loved ones. Tulip symbolizes fame and love. And Different colours of Tulips have different meanings.
Red tulips mean "Believe me"
Variegated tulips mean "you have beautiful eyes"
Cream colored tulips mean "I love you forever"
White Tulips means" heaven, purity and newness"
Purple tulips means "Royalty"
Pink tulips means "Affection and caring"
Orange tulip means "Energy ,Desire and Passion"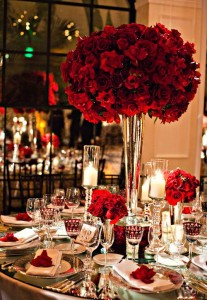 Now comes the chance of the most seen flower, Rose. The Queen of flowers is the most seen flower in Indian weddings. The flower in any colour symbolizes love all the time. No Indian marriage is complete without the exchange of heavily weaved garlands are done. Mostly these garlands are made up of roses. Roses symbolize love, passion and romance. They can also symbolize audacity, excellence, and splendour in relationships.
Courtesy- http://www.livingartsoriginals.com/flower-tulip.htm