5 Major Factors for your Destination Wedding Locations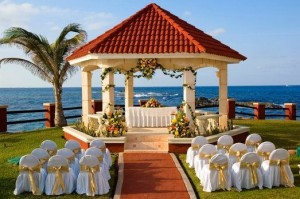 Every year thousands of couples tie their wedding knots and get hitched! Some of them get married in their own town so that they are close to their relatives and friends. While some of them are excited to exchange their vows in beautiful places which are called destination weddings. Are you finding it too amusing or you are finding too excited? Well, I must say destination weddings are made to amuse you and excite your guest to celebrate your special day at a special place.
Finding the right location for your Destination wedding
Although it largely depends on your current location and how far you want to go for your destination wedding. Keep in mind that there are various factors which need to be taken care while you are deciding your wedding location.

Factors for deciding your Wedding location
1. Travelling
I guess it's the major factor. You need to check how far the location is. Does it need airways or roadway will work? As it is indirectly connected to your number of guest how is going to attend your wedding. Some people don't like to travel much. Some have health concerns. The  journey should be relaxing rather than tiring. Even the location is best of your choice make sure your guest are happy attending the far away location. Of course, you must have arranged everything for them. But you can't think of less number of guests turning up at your wedding just because of the very far location.
2. Food Arrangements
This is the human stomach factor which should be taken care. I mean if your wedding is in the Forest Gump areas. You should make sure that all food arrangements are done. The Food van with the refrigerator, the barbeque grills, the purified water, the wedding cake is properly checked before leaving.  Google research says people are so much concerned at reaching the place that they forgot to check the food list. As near forest areas, you can't kill a goat and eat up your barbeque there at your wedding. Also check the required temperatures of the drinks and keep it in the cold storage. Keep perishable food items handy so that they are easily available while travelling.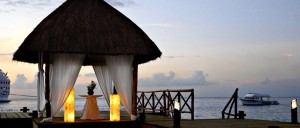 3. Wedding Décor
Suppose you have chosen the white sands beach for your wedding destination. The decoration guys should reach the place before the wedding timings. So that when your reach with your guest at the wedding destination. Everything is decorated and arranged to delight your eyes and get you out of the dream. The Chairs, the dining's, the buffet tables, the dance floor, the photo booth, the flowers are ready to imbibe you in the celebration of the lifetime.
4. Guest Count
As I said initially, the number of guests is very important factor while deciding t your wedding location. Make a list, how many guests are expected? As the destination weddings arrangements need to be done according to the number of guests. And if you are choosing a resort, hey will surely ask this question and they need to reserve places according to this number. I am not trying to scare you up, but it is totally important to come up with the guest count so that you can decide your wedding location according to your budget and select the right reception spot.
Make sure you add some buffer numbers to your guest. I know one of my cousins got surprise extra bill for about 30 numbers of unexpected guests.
5. Weather Rather
Are you thinking of a beach location where the sun shines all day? Please check the sun does not shine to make you look tan and your guests dizzy and tired. This rather factor comes into a picture when you are planning for outdoor wedding locations like beach, hills and mountains. As during the sun, you need make extra arrangements for umbrellas and shades.
If you think your wedding location is going to be rainy than prepare the contingency plan, so that your guest find place to hide when it rains. All seasons matter when your location is outdoor.