What to wear at Indian Weddings?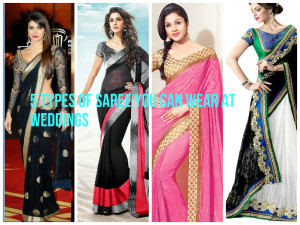 If you are thinking of what to wear at Indian Weddings? Then this is the right post for you, especially if you want to opt for Saree and don't know the various types of Indian Sarees.
Are you thinking of wearing Saree at your Indian  wedding? If yes, then there would be many questions popping in your mind. Right from which colour you should wear to what type of saree you should opt for? Before purchasing sarees, you should know what are the types of sarees available and which would be comfortable and suitable for you.
Indian Sarees are popular worldwide due to their beautiful and feminine look. A Saree is a piece of cloth in the rectangular shape which is draped over the body in different styles and according to the different parts of the India, as the same piece of saree can be worn in Bengali style, Gujarati style and Maharashtrian style.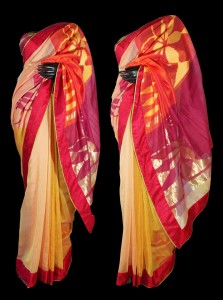 Chanderi Saree: If you are wondering why these sarees are called as Chanderi  Sarees. Because they are made in Chanderi which is a small town in Madhya Pradesh. These Sarees are popular in Indian markets especially for their unique look. They are made from mix cotton and silk threads. Another factor that makes these sarees unique is they are mostly hand woven by the weavers of the heritage town. You can pick colors like pink, yellow or the combined colors. Chanderi Sarees gives an elegant look. You must try this saree at least once to feel the silk power.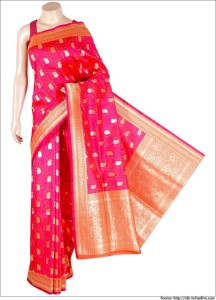 Banarasi Silk Sarees: As the name says, they are made in Banaras which is a famous city in the state of Uttar Pradesh, these sarees gives a rich and beautiful look to a woman, and you can surely wear them at weddings. You will get these sarees in full silk or partial silk with golden borders. Banarasi Silk sarees are one of the most popular sarees in India. You know banarasi sarees are also treated as a style statements in north Indian weddings.They create a magnetic look when you wear them as if you are wrapped in the cocoon.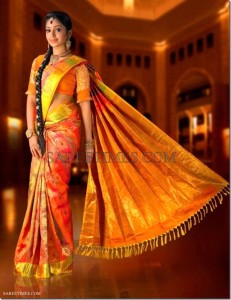 Kanchipuram Sarees: These sarees are made in Kanchipuram town of Tamilnadu. They are also called as Kanjivaram saree. It is one of the most costly sarees in India. In South India, the Kanchivaram is the famous option for weddings. South Indians love them. Infact, In south Indian weddings you will see most of the women in Kanchipuram sarees. It gives you a pure traditional look.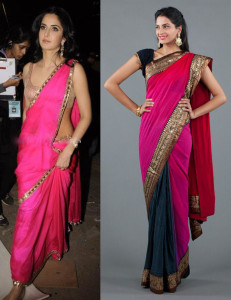 Bollywood Sarees: This could be your favorite option for sarees. I would love to write posts only on Bollywood sarees. They are so much in trend, if you are looking for saree with style then go for Bollywood style sarees. They are transparent, trendy and stylish. Nowadays, there are plenty of pastel colors available in Bollywood sarees. Opting, for Bollywood sarees means you are not going that traditional. They look absolutely gorgeous and modern.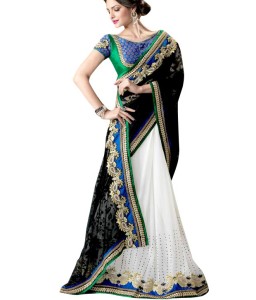 Designer Sarees: I am sure you must be aware of designer sarees. They are mostly made of cotton, silk, chiffon , gorgette, tussar, shimmer. These sarees are designed by fashion designers according to the latest fashion trends. They are mostly found in designer boutiques. They also combined sarees with dhotis called as dhoti sarees. While the heavier ones are lehenga sarees.
Good Luck for your Wedding Saree Shopping!
When you reach the heart of life you shall find beauty in all things, even in the eyes that are blind to beauty-Khalil Gibran