What about a Wedding destination at Goa?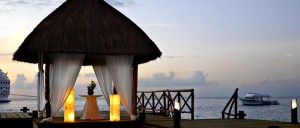 Are you dreaming to host your special day near the sand beaches and lush gardens and the touch of natural beauty? The place which will turn your dreams into memories. The era of your wedding would be your most splendid experience when you choose your wedding destination in a Luxury resort at Goa. Goa is becoming one of the most popular wedding destination in India, you will hear all good and better from your relatives or friends who have just experience a wedding at Goa.
The Lovely sand beaches and Portuguese heritage of South Goa is the perfect combination for the Wedding destination. You can set your wedding in 75 lush acres with a pristine beach, you will fall in love with. A 12 hole golf course and world class dining.  And if you prefer to unwind yourself in your wedding, then you have Mobor Beach pretty much to yourself. Goa is all about great sea good, lovely beaches, less hustle bustle and a perfect Wedding destination to play with.
You will have lots of resorts to choose from. You can customize your wedding according to your number of guests, your wedding theme simply your Idea of Wedding.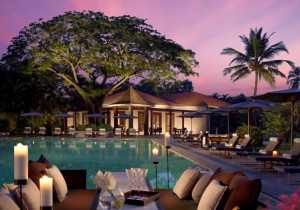 You can consider the luxurious destination for the wedding guests from 5 to 1200 guests. As per review, Luxury Resorts In Goa  offer well-experienced staff and state-of-the–art facilities, that will ensure your needs are met to perfection. They also have their own wedding planners who ensure to plan your events and provide you services like  guest entertainment, food catering, wedding decor, Music, Lighting.
Most of the Resorts in Goa provide you the staff which take care of every need of your guests. In addition to the facilities and services provided at the luxury wedding and reception venues, you will find world class restaurants and internationally renowned chefs will help you craft the perfect menu for the event. So if you are the one who is foodie and want to personally look at the food menu, can discuss this with the chef and personalize the menu. You can select from the array of sample menus which is both traditional Indian cuisine and international specialties.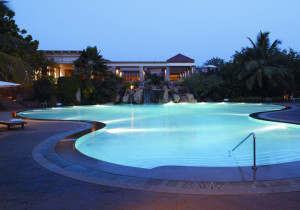 The number of your guest does not matter, you just need to think about your special day the way you have always dreamed of. From an intimate group to a gathering of a 1,000.Goa is the one of the best beach wedding destination in India.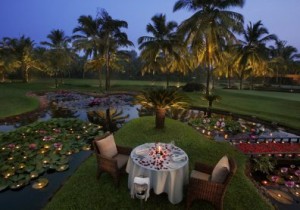 Wedding venues in Goa also consist of the Ballroom which can transform according to your varying options and decor themes. They have 11 acres of landscaped gardens and bubbling waterfall to add a magic in your decor. The Grand Ballrooms can accommodate over 700 guests and be divided into five smaller sections each capable of accommodating events of up to 150 people.So , that you can personalize each and everything according to your choices. Use bottle Humidifier for the guest who feel Goa weather is dry.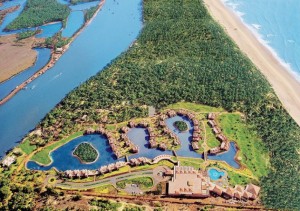 I wish you all the best for your wedding dream. Bring your special occasions to Goa, because some memories must last a lifetime.