Creative and Unique Marriage Invitation Ideas You will Love
Are you looking for a classy and unique marriage invitation card? To make your wedding invitation stunning and unforgettable, foremost, choose a creative and unique design that leaves a lasting impression in your guests' mind.
A wedding card is the most prevalent and one of the best ways to express delight when it comes to introducing a new couple tying the knot. It's a great way to invite the near and dear ones to join this celebration. Oral communication can of course be one way of inviting people, but these are somehow threadbare and anecdotal. Beautifully-printed creative marriage invitation wedding cards are completely reliable as well as successful in fulfilling people's demands and requirements.
Nevertheless, it's important that you wisely choose the features and wedding cards design while searching one. All the ideas given below are truly amazing. I strongly believe that with these creative and unique marriage invitation ideas, you will leave an unwavering impression in your guests' mind.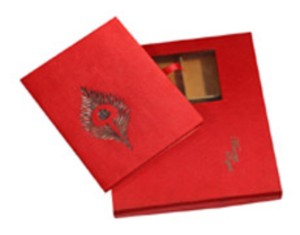 Irreplaceable Combinations
Traditional designs are no more worth opting for. Instead, get something unique, arresting and attention-grabbing such as printed paper with the use of vibrant and bold dyes. Acrylic painted paper may do wonders while you may consult an expert graphic designer for a better idea. He will know which patterns and colors will make it the best wedding card for you. Your fashion sense should somehow reflect on your invitation card, which must also indicate the wedding theme.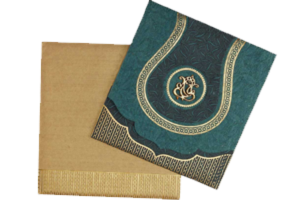 Light in Weight
One of the most vital features is to keep the card light in weight. Most of the wedding cards printing agencies may fail to deliver on the same. However, graphic designers have an idea about how to keep these lighter with the use of the latest technologies. In this case, even the dispatch costs you less.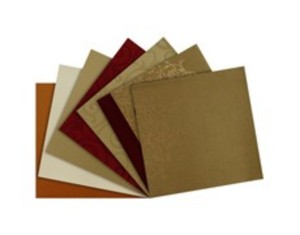 A suite of Wedding Cards
Among a myriad of options for contemporary wedding cards design and appearance, one is the wedding cards set. It is an assortment of different cards for different set of guests such as friends, close relatives, and acquaintances. A suite provides you for making the choice of guests for different occasions you plan around your wedding. You may invite some to Ladies Sangeet, some others to the cocktail, and some only to the wedding.
At last, timely selection, finalization and dispatch is very important. Planning a wedding is not easy, and choosing from a number of wedding card designers is even tougher. Go for a reliable supplier. The card supplier must be able to deliver your card at the right time. If the card does not get delivered till the occasion, your efforts become zero. Keep a good gap between the wedding date and date of card delivery. An expert event organization agency can help you to select creative and unique marriage invitation ideas you will love.Dispatch the invitations on time so you get enough time to make any pending arrangements. Even the guests would have an idea and they would be able to make necessary changes in their schedule to attend the wedding. All you must have an idea about is wedding management. Grab those much-required skills and make your invitation the very best with the amazing features.