Fun Ways to Use Social Media for Wedding?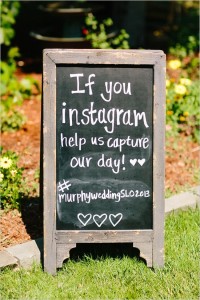 Are you the one who loves fairy tales? Planning your wedding is the most essential task of your everyday. Keeping a check on your I-Phone to check the status and likes of your Instagram pictures. Looking at the pinned Pinterest of beautiful lehenga designs and trendy colours of the wedding season. Being the Bride to be, Pinterest was my personal favourite app! Let's try to play with social media on your wedding. Here is the list what can you do.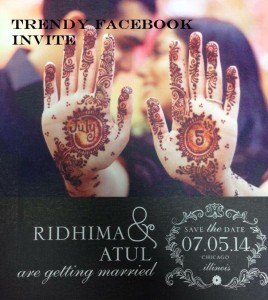 1. Trendy Facebook Invite –Facebook invite is easy and fun. Collect those funny and happy images of your family and add special text to them. Invite the circle of your family and close friends .This way you can customise the wedding invite with the personal touch. You will be overwhelmed by the replies from your closed ones. The excitement to see your guest during your wedding would be doubled. We know that we do not meet most of them personally, so the personal invite would be emotionally touching. In fact, one of my cousin invited me with added text like "You are my first cousin and I would be adding my dimples if you come".
2. Provide Wi-Fi-Internet is the new food in the market which will definitely attract wedding guests. Add the Wi-Fi password on the wedding cards or near the Food counters. Wi-fi will help them share their photos which are clicked in the wedding and their selfies at your wedding decor. They can share special moments with you and tag you with different poses other than what your photographer had clicked!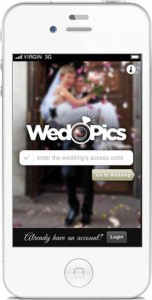 3. Group Pins-What are Best friends for? Ask them to create pins for all accessories and colours you researched the whole time preparing for your wedding. Creating pins for your Wedding dress, Wedding halls, Wedding celebrations, Food counters and your special Wedding cake. Some people even pin the happy moments like laughing out with a couple or cracking joke with wedding guest.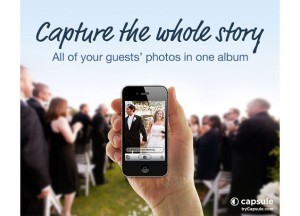 4. Online Wedding Album-We are all eager to see our wedding album and can't resist the tempt to wait for professional photographs for week. Here is an idea, Ask your guest to share some pictures to your Facebook account. Create a random wedding album and collect your guest clicked pictures.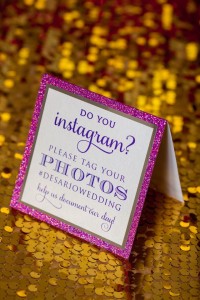 5.Hashtags-Create a hashtag for your wedding.This is the latest trend and another smart way to collect pictures from your guest. Use your Hashtag at photo booth areas and picture areas, so that it adds a reminder for your guest to add pictures on Instagram with that hashtag.Media is all over in the world.Hashtags would help you not only in Instagram, but Facebook, Pinterest, twitter.This way you can collect the whole lot of your wedding pictures.It can also help your friends who have not attended the wedding, but could see your happiness through pictures.
#MariaWedJoseph
#FaraHeartSohel
#WeddingShamAndTina
#AmeyWedding Fever
#CrazyWeddingOfZara
6.Live Streams-Thanks to growing technology, you can now make it so personal that your special wedding moments could be live streamed with the help of U-Stream.For People who can't make it your wedding, due to busy schedule or personal reasons can feel the wedding in front of them live.It's like if your ill grandfather can't make it to the wedding, can rest on the sofa and enjoy the wedding live in front of him.Can I call it Virtual Wedding?
Lastly, Do not forgot to enjoy your very special moments with the one who love you the most.Sharing pictures and adding it to your hashtags is fun of social media.But real media is your guests who made it to your wedding.Enjoy with them, talk to them, have a good gossip of other ladies in the wedding.Everything is fair in wedding and festive.