Wedding Cakes, A new trend in Indian wedding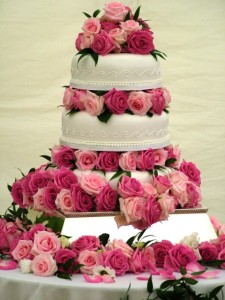 Wedding cakes are the latest trends of Indian weddings, like Indian weddings are incomplete without flowers, so are they without cakes. If you are planning to get hitched this wedding season, then what kind of wedding cake are you deciding for your wedding? Have you thought upon the flavours and designs? Flavoured floors or Cupcakes. Are you going yum from now? So, let's have some cake fun. I know you are too excited for your wedding and a sample of icy cake will make you go round. Consider it as yummiest task for your wedding, test the samples of cake you gonna cut for your wedding. I did some research on wedding cakes to give you a better idea of what wedding cakes are?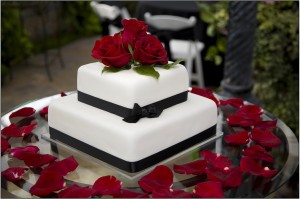 Wedding Cake Trends
Well, you would be given a whole bunch of ideas from your cake maker. The list of cake design pictures to choose from. You will be enchanted to see the floors of the sugary delight of the day. Those olden days, cakes were just round piece of desert with limited flavours and design. But now there are so many ways to personalize your piece of cake, beautiful colors and intricate designs to make your day perfect. You know when I saw the floor of cake at one of the wedding; it was such a style of exclamation of the whole wedding.
I must say it was the beautiful art of desert waiting for us to eat. There are Floral cakes, Multi-tiered cakes, Lace effect cakes, Elegant Personalised multi-tier Wedding cake with chandelier and Swarovski Crystals, Fountain cakes. And the designs depends upon your personal style of selection as well as the decoration of your event, yes you can match the color of the cake with the color of the flowers or curtains at your wedding décor. You can probably go to pinterest to see the wedding cake designs and show them to your baker. May be you can add your creative touch like surrounding your cake with cupcakes. Just giving an idea, you can think of the better one.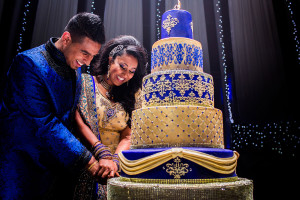 Customize your Cake
Look at the intricate blue and golden cake, don't you think  it's the perfect color match from the Bride and Groom trousseau.Can you notice the royal lighting in the wedding decorations, this can be called as creativity at par. You can use colors and design to get more creative art of cake for your wedding.You will never feel like cutting and eating up the beautiful design of sugar treat.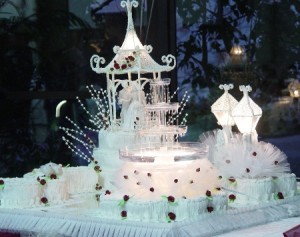 Add Some lights
How about adding some lights to your cake table? The centerpiece of your wedding day would look all bright and beautiful for your guests. It will make your cake look so opulent and intricate at the same time.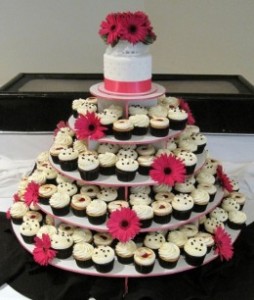 How about the whole of cupcakes?
I saw this one on Pinterest and absolutely loved the idea of cupcakes.The four floors with all the frosty cupcakes ready to be taken by the guests.You can add different colors of cupcakes or may be different designs of cupcakes.You can even customize the cupcakes with the names of bride and groom, like blue for groom side and pink for the bride.
What is your ideal inspiration of wedding cake? Are you still deciding the designs?
Good Luck for your Wedding Cake!