Six Tips for Staying Within your Wedding Invitation Budget!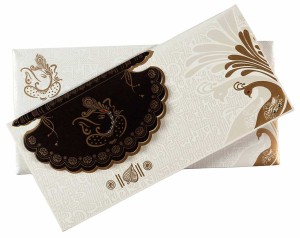 During weddings, budgets play an important role.Budgeting requires a lot of planning and co-ordination.After the wedding date is decided, the most important question pops up is what about the number of guests? Number of guests is the total guests from the bride's side and groom's side. Wedding invitation cards are indirectly proportional to the number of guests. After, mutually deciding the exact number of guests. We decide the budget of the wedding invite. Who is going to pay for your wedding invitation depends on how modern or traditional you are? Traditionally speaking, the bride's family is the one who pays for wedding invitations. This custom came in from those old days of dowry driven weddings, where the entire wedding budget was on the bride's family.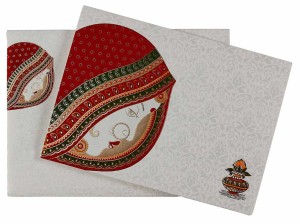 Today, the traditions are slowly evolving to contemporary payment arrangements for weddings. Mostly both the families pay equally for everything with respect to wedding cost.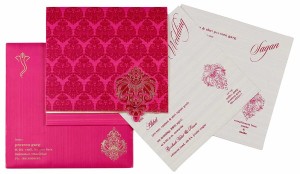 Wedding invitation budgets are decided on many factors like
1. Number of guests –The number of guests could include the families of your relatives, but that does not mean you need to give invitation card to each and every member of the family. One card per family is good to decide on. Similarly, one card per family for your office colleagues, neighbors, friends etc. This way you can minimize the number of wedding invites.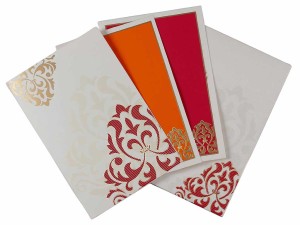 2. Cost of per card – Since you have decided the wedding date, its no doubt that you have already looked upon the pricing of the wedding invitation cards.It depends on what theme you are choosing for wedding invite. Nowadays, you get affordable wedding invitation cards with low-cost budgeting. Since it is your wedding day, give priority to what you like than what cost you need?
3. Affordable wedding invites as per themes you like –Hitched forever have a good collection of wedding budget invites which includes a variety of themes, colors, types, patterns. So that budgeting is taken care and you will get a good collection of wedding invites to choose from.So just have to select your design and your work is done.
4.Get Crafty yourself-You won't believe, but some people do create wedding designs and print them in numbers they need.It is hasty at times but can save your lot of money on wedding invite.So, put your hands on your creative side and create wedding cards for your relatives or your siblings.
5.Skip what is not so required-You don't have to print invitations for every function like Sangeet, Mehendi, Haldi.It will add the invitation card papers and eventually the cost.This way you can keep your wedding invitation card containing only reception invite and Buffet details.
6.Design your Card online -There are plenty of options to design your wedding cards online.You can also email the card to your colleagues and friends.For Relatives, you can print the card and distribute it.This will also save money on some cards and printed cards would be used for relatives.
Hitched Forever provides you a good set of wedding invitation with beautiful colors, ecstatic designs, Radha Krishna cards, Silver embossing, Golden embossing, silver ribbons.Check out the gorgeous collection at their website